NEW Mastery Maths – Practical activities to promote depth and mastery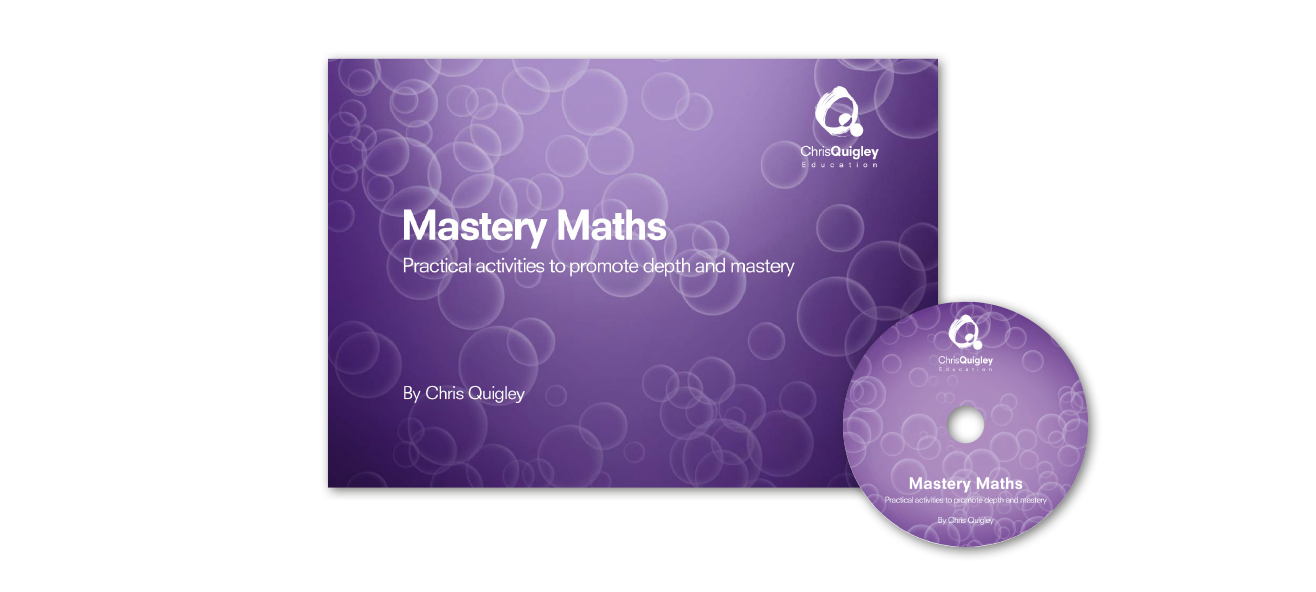 ---
Mastery Maths – Practical activities to promote depth and mastery
What is mastery and how can it be promoted? This hightly practical guide gives examples of mastery activities for maths. It gives guidance on the nature of mastery and on key aspects that should be developed to promote a depth of understanding.
The book provides teachers with a whole range of of examples, including how to promote fluency, reasoning and problem solving. All of the ideas are designed as examples, from which teacher can adapt and develop so that pupils are appropriately challenged.
Over 350 practical ideas to promote mastery in Milestones 1, 2 and 3 of the Essentials Curriculum.
Includes file and CD, containing PDFs of each Milestone.
Click here to view samples pages.
Want to book some training for your school around this product?  The following courses link to this product:
Creative Maths in the New Primary National Curriculum
For orders within the UK, a standard 4-5 working day postage and packaging is £3.90 per order. We can send publications by next working day delivery if requested for £15.00 per order, if ordered by 2pm.
For orders outside the UK, postage and packaging is chargeable, and the cost will be confirmed following an enquiry being submitted.
*Applies to products currently in stock.
---
Alternative contact/buying methods:
FAX: 01207 272 048
Email: admin@chrisquigley.co.uk
Postal Address: Chris Quigley Education Sandy View Buildings Front Street Burnopfield Newcastle upon Tyne NE16 6PU
---