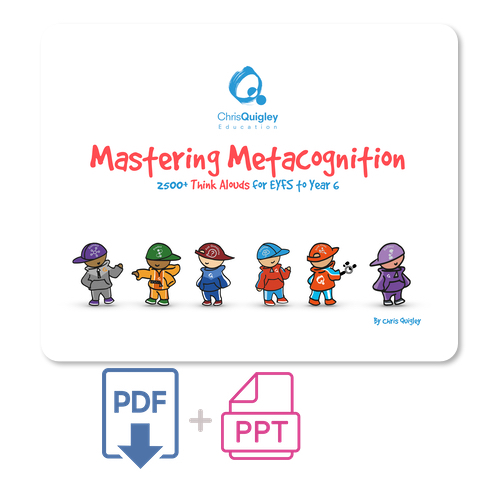 This groundbreaking resource pack is the first of its kind to provide a child-friendly and practical guide to teaching students metacognitive strategies. Crafted to be a comprehensive resource, this e-book and PowerPoint slides focus on harnessing the power of Think Alouds—a highly effective instructional technique that aids in making the invisible mental processes of cognition visible.
SPECIAL INTRODUCTORY OFFER: 20% OFF THE USUAL PRICE OF £195 (£156)
What's Included?
A comprehensive overview of the evidence and benefits of teaching students metacognitive strategies
Over 2500 Think Alouds tailored to the EYFS and Primary Curriculum, as well as many other popular areas of learning, such as Global Citizenship, Mental Health and Forest Schools
PowerPoint templates and images to tailor the resources to individual lessons
What are the metacognitive strategies?
The resource outlines six metacognitive strategies, introduced by colourful, child-friendly characters.
The strategies are:
Connect (with prior knowledge)
Predict
Ask Questions
Visualise
Seek Clues
Reflect
Let's meet the 'Think Aloud Crowd', who help students with the strategies: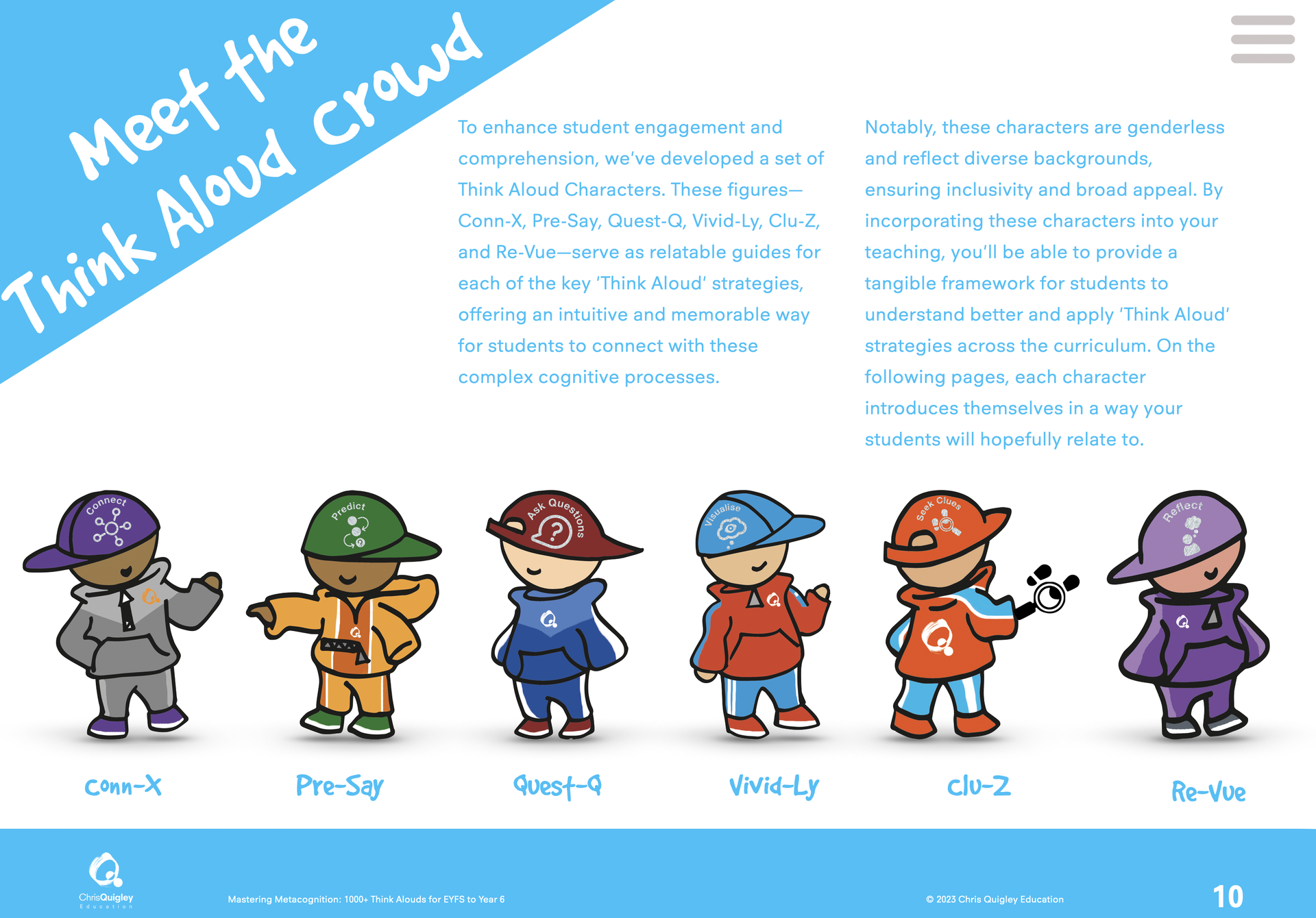 What are Think Alouds?
Think Alouds are verbal reflections made while performing a cognitive task, such as reading, problem-solving, or learning. Originating as a research tool in psychology, they've become a highly effective teaching method that enables learners to monitor their cognitive processes in real-time.
Using Think Alouds in the classroom
The Think Alouds form the basis for a pedagogical approach known as Metacognitive Teaching: an instructional approach that aims to enhance students' understanding and control of their cognitive processes. By using "Think Alouds", teachers verbalise their thought processes as they tackle a task or problem, serving as a model for students. The objective is to make the invisible cognitive steps visible, allowing students to internalise these strategies for future tasks.
Some examples of Think Alouds
Here's Pre-Say The Predictor thinking aloud with children in EYFS (Personal and Emotional Development):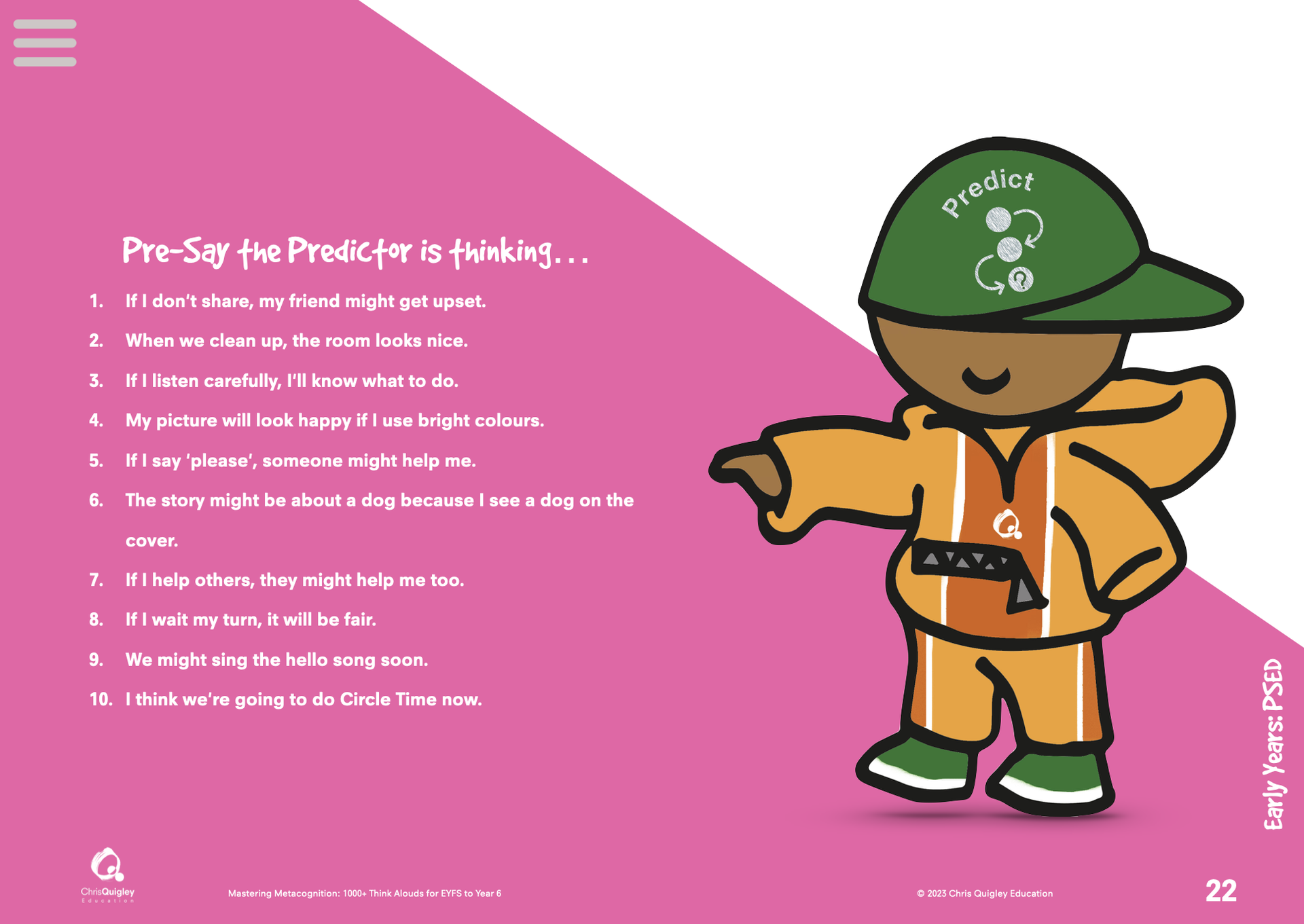 And here's Re-Vue The Reflective one, Thinking Aloud about the Evolution and Inheritance topic in Science: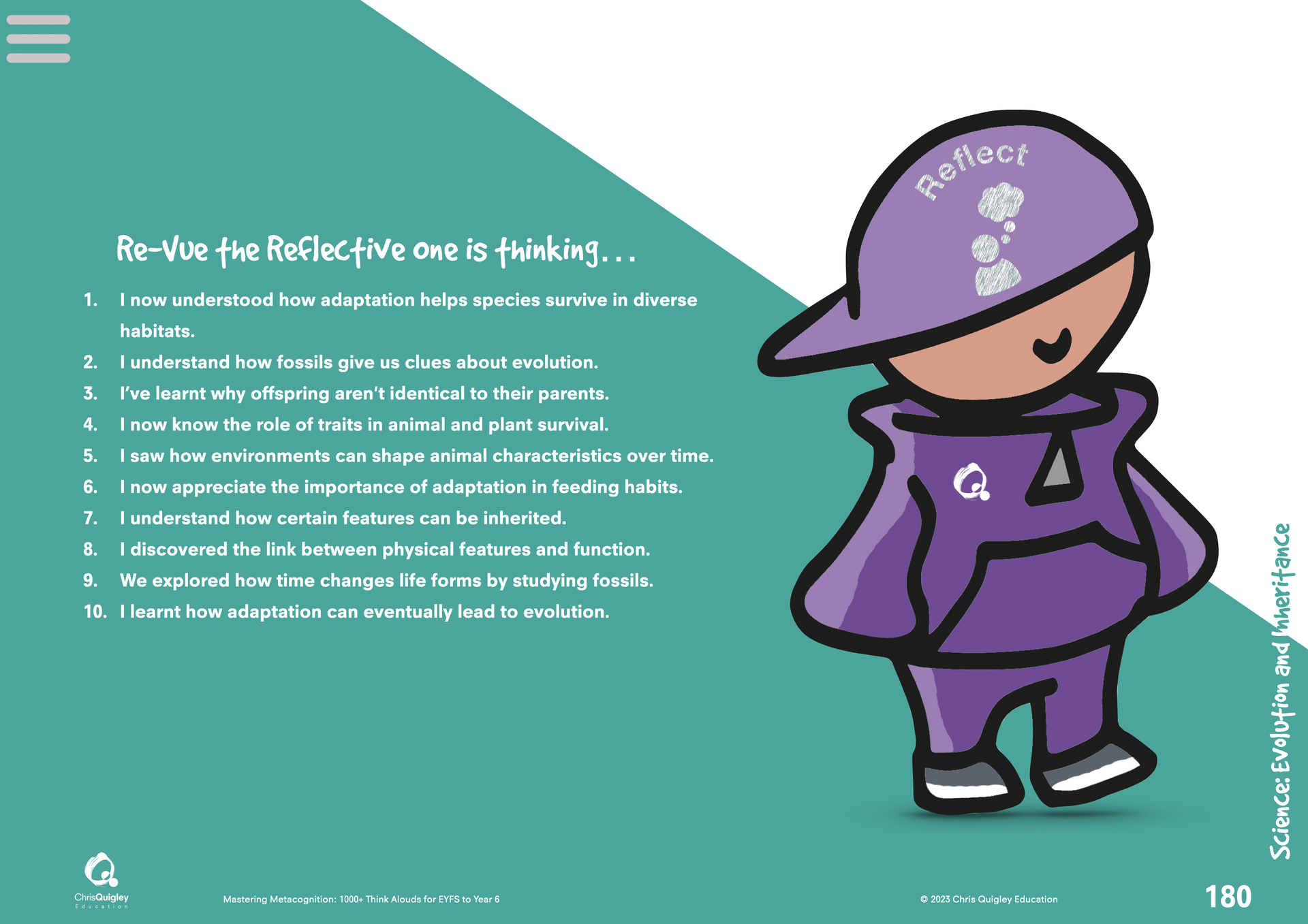 Here's the contents page so you can see the scope of the 2500+ Think Alouds: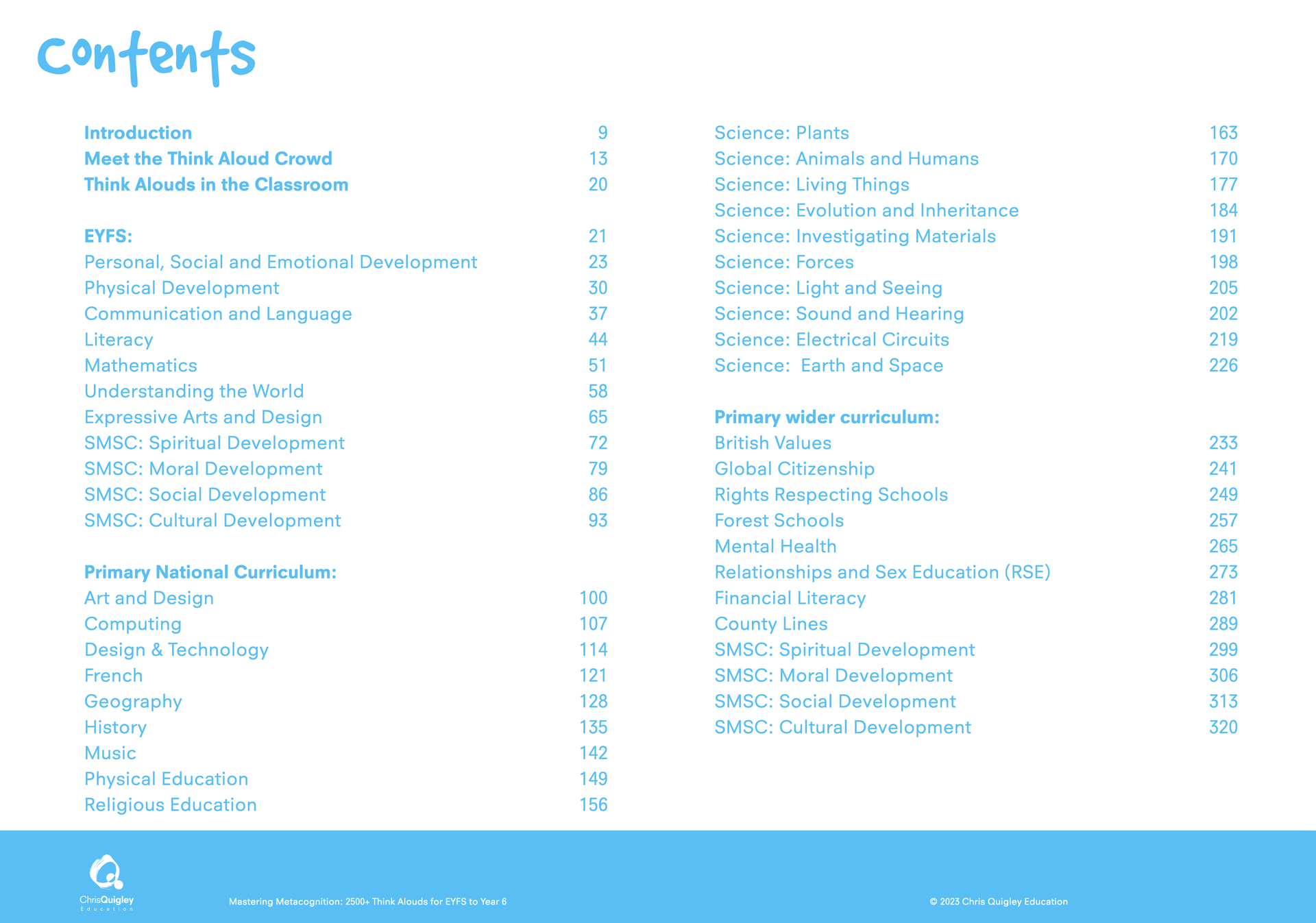 Watch a short introduction video below: