Greater Depth in Science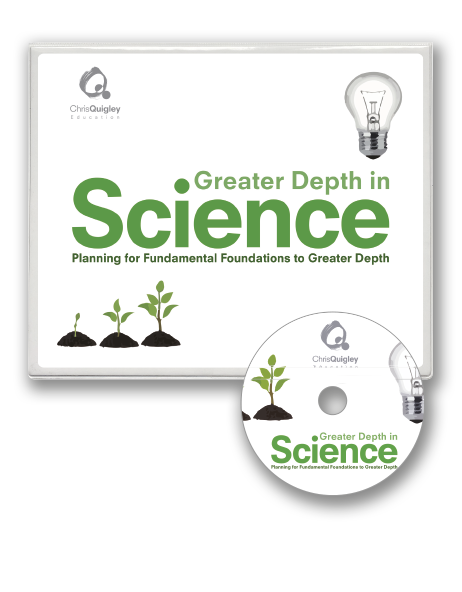 ---
ORDER NOW
Greater Depth in Science: Planning for Fundamental Foundations to Greater Depth
To plan for progress, different types of tasks may be created that prove to the teacher that pupils are gaining a deeper understanding of the same content.
The examples in this file shows how pupils working Milestone 1 may progress from a BASIC to an ADVANCING and then DEEP understanding of an aspect of the science curriculum by completing the PoP tasks.
Chris Quigley's Essentials Curriculum defines the Essential Characteristics of a scientist and these traits are the basis for creating the PoP tasks in Section 3 of this resource.
Greater Depth in Science is a resource designed to help teachers: understand the concept of greater depth in science, plan activities that will lead to progression from fundamental foundations to greater depth, see examples of pupils' work that show progression and assess progress.
The CD includes all sections of the resource in a electronic format for use within an individual school to aid professional development.
Click here to view samples pages.
Click here to view examples of pupils' work.
For orders within the UK, a standard 4-5 working day postage and packaging is £3.90 per order. We can send publications by next working day delivery if requested for £15.00 per order, if ordered by 2pm.
For orders outside the UK, postage and packaging is chargeable, and the cost will be confirmed following an enquiry being submitted.
Please note: advice on how to adapt our resources for your school is chargeable. Please  click here to make a consultancy enquiry
---
Alternative contact/buying methods:
Email: info@chrisquigley.co.uk
Postal Address: Chris Quigley Education Sandy View Buildings Front Street Burnopfield Newcastle upon Tyne NE16 6PU
---