NEW Curriculum Companion Art and Design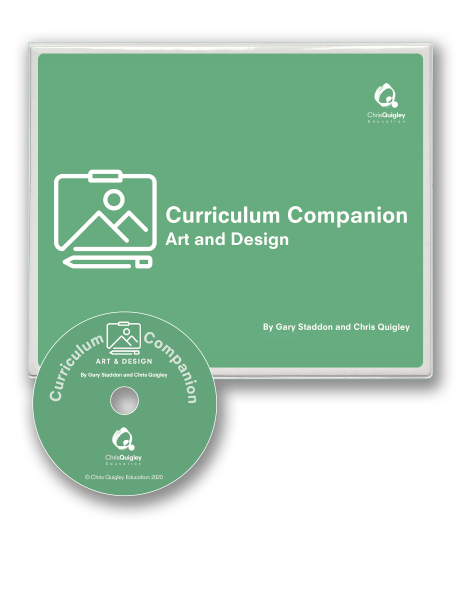 ---
Everything you need to implement your Art and Design Curriculum.
The Curriculum Companion for Art and Design is designed to help in the implementation of your Curriculum. It provides teachers with ways in which they can help students to meet the milestones by providing:
Over 70 knowledge webs.
Vocabulary Lists students need to articulate their understanding of the subject.
POP (Proof of Progress) tasks.
An example subject policy.
A subject effectiveness report template.
Questions for preparation for school inspection.
Click here to view sample pages.
Click here to view contents pages.
For orders within the UK, a standard 4-5 working day postage and packaging is £3.90 per order. We can send publications by next working day delivery if requested for £15.00 per order, if ordered by 2pm.
For orders outside the UK, postage and packaging is chargeable, and the cost will be confirmed following an enquiry being submitted.
Please note: advice on how to adapt our resources for your school is chargeable. Please  click here to make a consultancy enquiry
---
Alternative contact/buying methods:
Email: info@chrisquigley.co.uk
Postal Address: Chris Quigley Education Sandy View Buildings Front Street Burnopfield Newcastle upon Tyne NE16 6PU
---