Greater Depth in Reading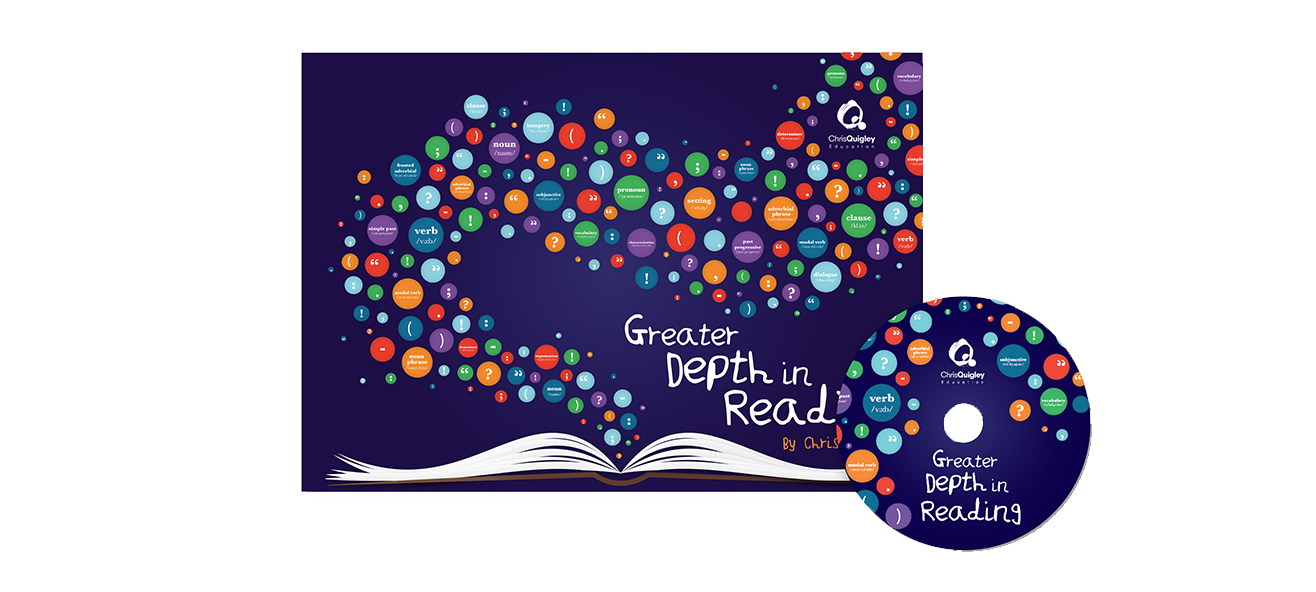 ---
Greater Depth in Reading is a professional development pack that gives teachers:
• a clear understanding of the nature of greater depth in reading
• strategies and resources for teaching:
vocabulary in context
inference skills
prediction skills
comparison skills
stylistic analysis, where pupils use their in-depth knowledge of grammar, spelling and punctuation to comment on the effectiveness of texts
finding, commenting on, and organising information in a range of texts.
This is a hugely valuable resource that can be used in all year groups to promote greater depth. It includes a development pack and CD containing the whole development pack and classroom resources.
Click here to view sample pages.
For orders within the UK, a standard 4-5 working day postage and packaging is £3.90 per order. We can send publications by next working day delivery if requested for £15.00 per order, if ordered by 2pm.
For orders outside the UK, postage and packaging is chargeable, and the cost will be confirmed following an enquiry being submitted.
---
Alternative contact/buying methods:
FAX: 01207 272 048
Email: admin@chrisquigley.co.uk
Postal Address: Chris Quigley Education Sandy View Buildings Front Street Burnopfield Newcastle upon Tyne NE16 6PU
---