The Essentials Curriculum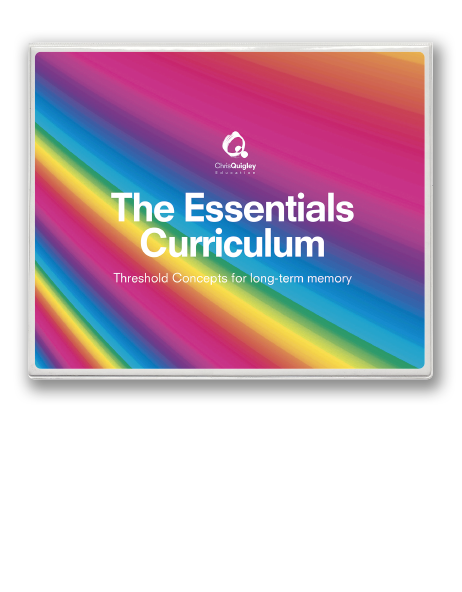 ---
Essentials is a simple to use Primary Curriculum that helps you to:
Plan for Breadth
Plan for Progress
Assess and record progress.
It includes all National Curriculum subjects and exceeds the requirements of the National Curriculum.
Its clear, simple layout splits each subject into four sections:
Essential Characteristics
Breadth of Study
Threshold Concepts
Progress Milestones.
The Essentials Curriculum website contains materials to help you to plan for progress in all subjects and assess pupil progress in core subjects.
The website allows up to 15 users (additional users may be purchased), access to all the resources including assessment and planning materials.
If you require more users for the Essentials website, please get in contact with us directly.
Click here to sign up for a 1 day trial of the Essentials website.
"The Essentials tools for core subjects – we were just about to spend time writing this ourselves, so money very well spent. When the materials arrive I will most probably be hailed as a God for finding it! Thank you." 
Click here to view sample pages.
Click here to view FAQs
For orders within the UK, a standard 4-5 working day postage and packaging is £3.90 per order. We can send publications by next working day delivery if requested for £15.00 per order, if ordered by 2pm.
For orders outside the UK, postage and packaging is chargeable, and the cost will be confirmed following an enquiry being submitted.
Please note: advice on how to adapt our resources for your school is chargeable. Please click here to make a consultancy enquiry.
*Applies to products currently in stock.
---
Alternative contact/buying methods:
Email: info@chrisquigley.co.uk
Postal Address: Chris Quigley Education Sandy View Buildings Front Street Burnopfield Newcastle upon Tyne NE16 6PU
---