Depth of Learning – Pupil Progress Tracker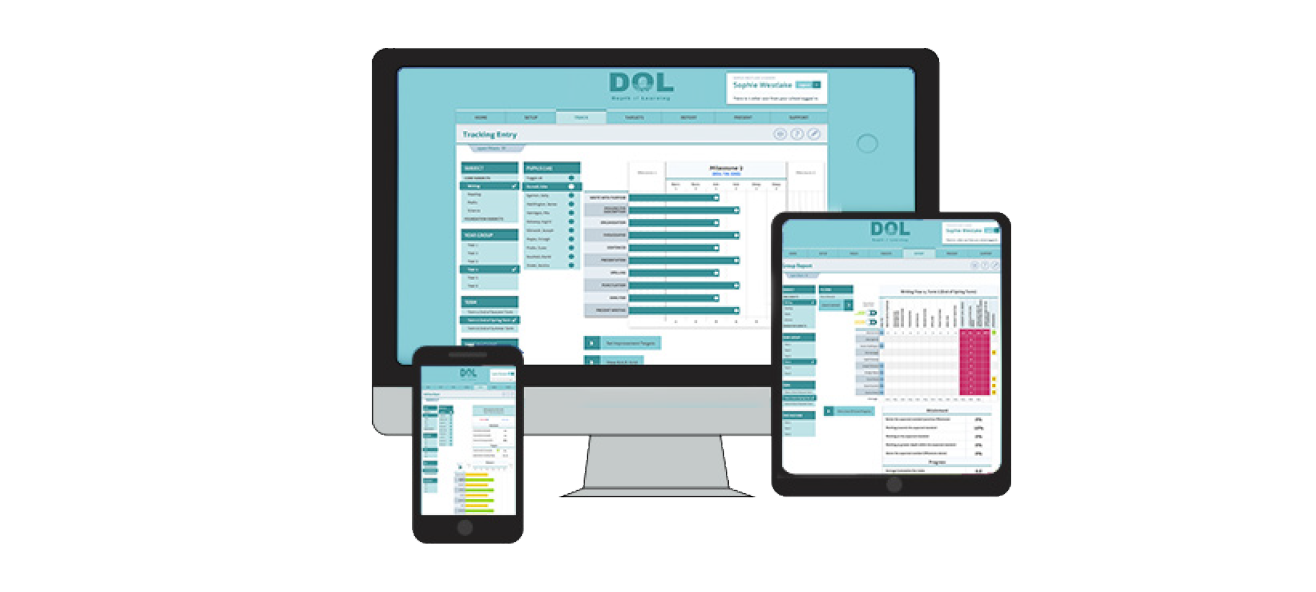 ---
I would like a demo of the Depth of Learning Pupil Progress Tracker.
I would like to Order the Depth of Learning Pupil Progress Tracker.
---
Depth of Learning is designed to track our Essentials and Pebbles Curriculums.
I wish there was a system to track pupil's depth of understanding.
If only tracking could be simple and easy.
Instead of spreadsheets I want clear, visual information.
Could it ever be possible to combine simplicity with incredible detail?
I wish there was a system that give clarity to Leaders and Governors.
I suppose it's too much to ask that a tracking system could also write pupils' reports.
Why choose Depth of Learning?
Track pupils depth of understanding in the Core Subjects (Writing, Reading, Maths and Science)
Clear reports for Teachers and Leaders
Detailed gap analysis of pupils learning
Easy to produce Parent reports*
Support helpline for both technical and educational aspects of the system
Bespoke In-School and online training sessions available (additional costs apply)
Additional Features*:
Pebbles Curriculum Some pupils need to focus on the very small steps that will help them along the way in their learning journey. That's the idea of Pebbles. Pebbles is a separate, catch up curriculum for pupils who are not ready to work on the milestones from our Essentials Curriculum. The progress of Pebbles pupils can be tracked on DoL. Pebbles can be purchased from our website shop at www.chrisquigley.co.uk
Foundation Subjects Ofsted are increasingly asking schools how they track pupils' progress in Foundation Subjects and many of you want to do this anyway because you believe children should do well in all areas of the curriculum.
Report Writer Report Writer will create a draft parent report for you based on the information in DoL saving you hours of time. It is suitable for all subjects (depending on your subscription), and can be exported to Microsoft Word, enabling the addition of your school logo and Teacher comment.
See Foundation Subjects in action!
Sounds good but you'd like to know more?
Watch our support videos and video tour on our Depth of Learning YouTube channel by visiting youtube.com and searching for depthoflearning.com
Contact us for a quote for your school, please let us know your number on roll.
We encourage schools to sign up for a 3-year period…
Why?
Progress takes time: Over two to three years you can track pupils towards end of Key Stage expectations with more confidence than in a single year.
Patterns are more easily seen over time. This might save you time in the long-run, as you might not change provision until patterns are clearer.
Staff need time to get used to the system.
We can invoice in a one off upfront fee or in yearly installments if preferred.
*Additional cost applies.
I would like to Order the Depth of Learning Pupil Progress Tracker.
---
Alternative contact/buying methods:
FAX: 01207 272 048
Email: admin@chrisquigley.co.uk
Postal Address: Chris Quigley Education Sandy View Buildings Front Street Burnopfield Newcastle upon Tyne NE16 6PU
---