Secrets of Success – Personal Edition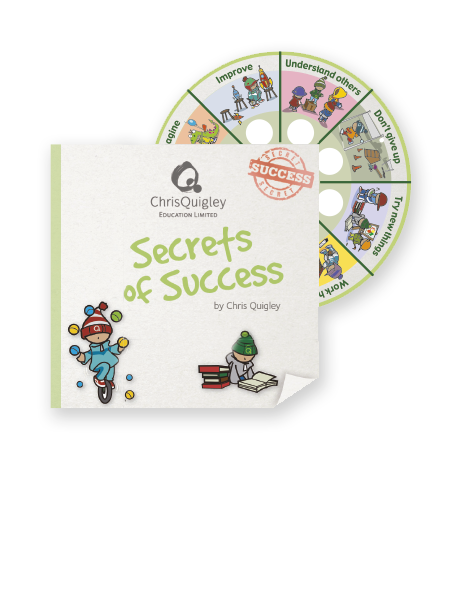 ---
Book & Success-o-meter
Based on research from all over the world this exciting book, written especially for 7-13 year olds, reveals the 8 secrets of success, and shows children everything they need to be successful in life.
"We have fully implemented the Secrets of Success scheme from Reception to Year 6 and it has had a really positive impact on pupils' attitudes to learning.  The pupils each have a Secrets of Success book and record personal and academic achievements linked to the themes in this scheme.  I would fully recommend this to other schools."
Andrew Truby, Headmaster, St Thomas of Canterbury School
Click here to view sample pages.
Click here to view an example of how Secrets of Success are being used in school, with thanks to Key Meadows Primary School, Middlesex.
Want to book some training for your school around this product?  The following courses link to this product:
SMSC Ispecting the 'hidden' Curriculum
Behaviour Management for Busy Teachers
Developing a Character Compass
For orders within the UK, a standard 4-5 working day postage and packaging is £3.90 per order. We can send publications by next working day delivery if requested for £15.00 per order, if ordered by 2pm.
For orders outside the UK, postage and packaging is chargeable, and the cost will be confirmed following an enquiry being submitted.
*Applies to products currently in stock.
---
Alternative contact/buying methods:
Email: info@chrisquigley.co.uk
Postal Address: Chris Quigley Education Sandy View Buildings Front Street Burnopfield Newcastle upon Tyne NE16 6PU
---