Subjects Leadership Books – Core & Foundations Subjects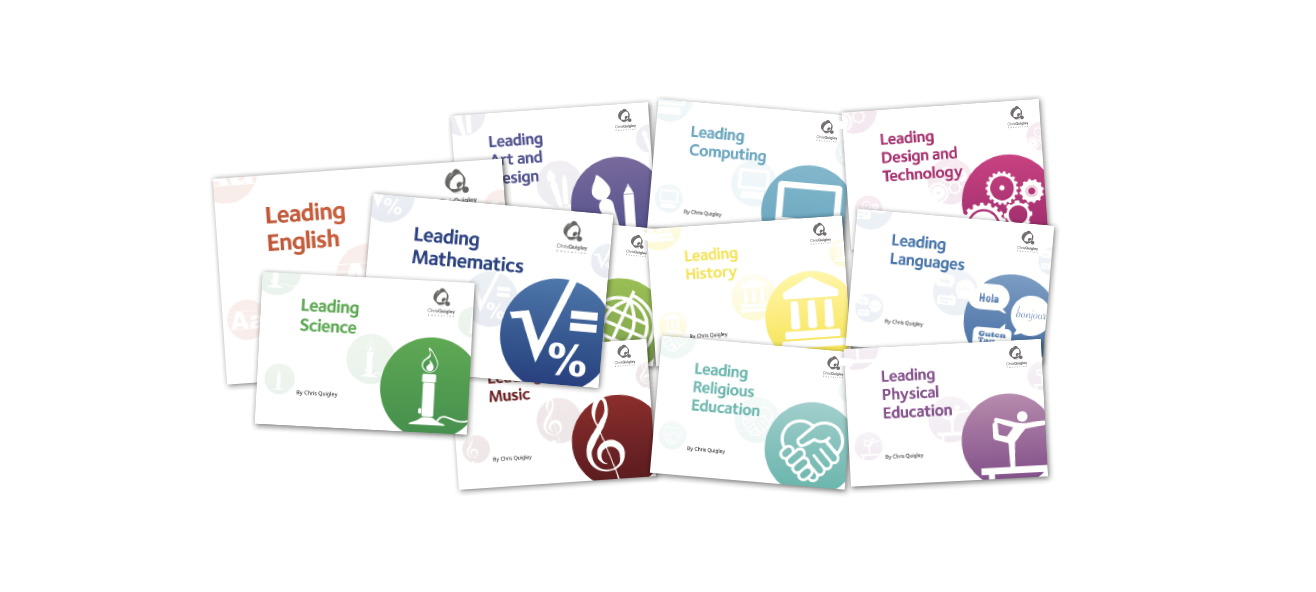 ---
Includes English, Mathematics, Science, Art & Design, Computing, Design & Technology, Geography, History, Languages, Music, Religious Education & Physical Education
How well do pupils achieve?
What is the quality of provision?
How is achievement improving?
Includes:
Progress criteria in all subjects (Curriculum 2014)
Assessment advice
Step-by-step guidance on subject leadership
Templates to create subject leader reports.
Click here to view sample pages.
Want to book some training for your school around this product?  The following courses link to this product:
Leading your Subject for Depth and Mastery
For orders within the UK, a standard 4-5 working day postage and packaging is £3.90 per order. We can send publications by next working day delivery if requested for £15.00 per order, if ordered by 2pm.
For orders outside the UK, postage and packaging is chargeable, and the cost will be confirmed following an enquiry being submitted.
*Applies to products currently in stock.
---
Alternative contact/buying methods:
FAX: 01207 272 048
Email: admin@chrisquigley.co.uk
Postal Address: Chris Quigley Education Sandy View Buildings Front Street Burnopfield Newcastle upon Tyne NE16 6PU
---