Moderating Writing – Examples of pupils' work to help moderate writing.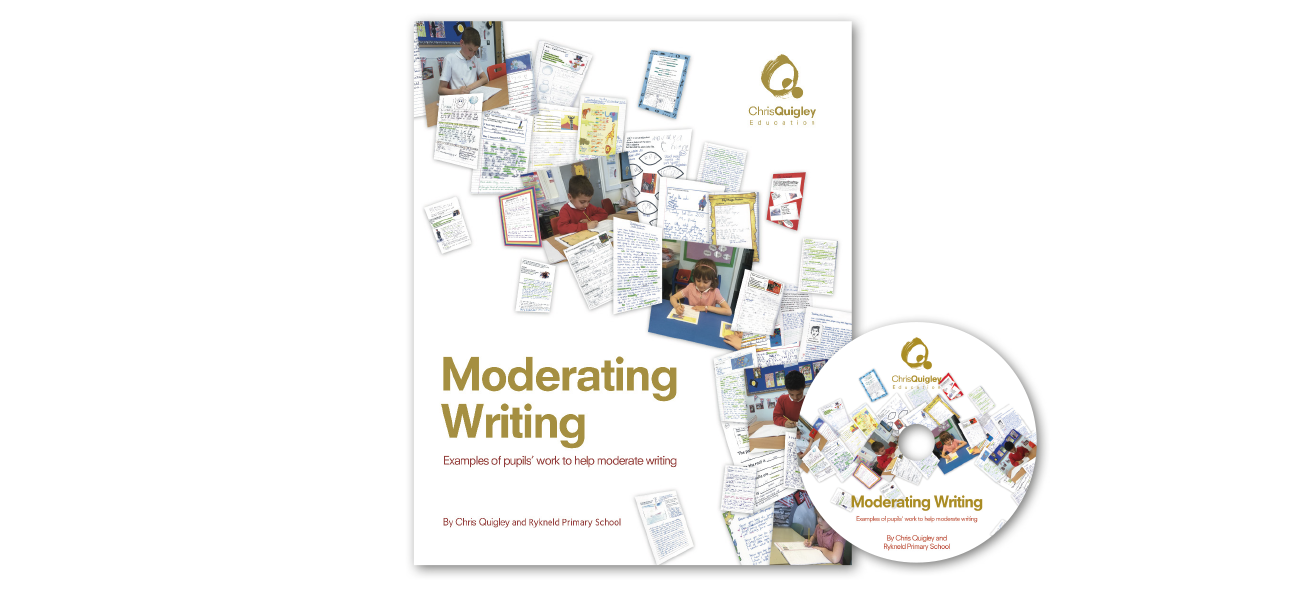 ---
Moderating Writing is designed to help schools to make consistent judgements about pupils' attainment in writing. It provides examples of three types of writing: narrative, non-narrative and poetry.
The writing is grouped into three Milestones: Milestone 1 (Years 1 and 2), Milestone 2 (Years 3 and 4) and Milestone 3 (Years 5 and 6). Milestones are taken from the Chris Quigley Essentials Curriculum. Each piece of writing has an assessment judgement based on depth: a piece may be judged as Basic, Advancing or Deep. This describes a pupil's depth of understanding.
Each piece of writing comes with a RAID (Representative, Activity, Initiative and Decisions) pro forma. This is designed to give context to the piece, an essential component for assessment.
Click here to view sample pages.
"I've recently bought this and we will be using it to moderate writing that we have assessed using the Depth of Learning this term. It's a brilliant resource and will be a big help to us as a school." Carolyn Lawler, Our Lady Star Of The Sea Catholic Primary School, Liverpool.
Want to book some training for your school around this product?  The following courses link to this product:
Raising Standards and Attainment in Writing
For orders within the UK, a standard 4-5 working day postage and packaging is £3.90 per order. We can send publications by next working day delivery if requested for £15.00 per order, if ordered by 2pm.
For orders outside the UK, postage and packaging is chargeable, and the cost will be confirmed following an enquiry being submitted.
*Applies to products currently in stock.
---
Alternative contact/buying methods:
FAX: 01207 272 048
Email: admin@chrisquigley.co.uk
Postal Address: Chris Quigley Education Sandy View Buildings Front Street Burnopfield Newcastle upon Tyne NE16 6PU
---