Learning Lenses: Lesson Observation App & Website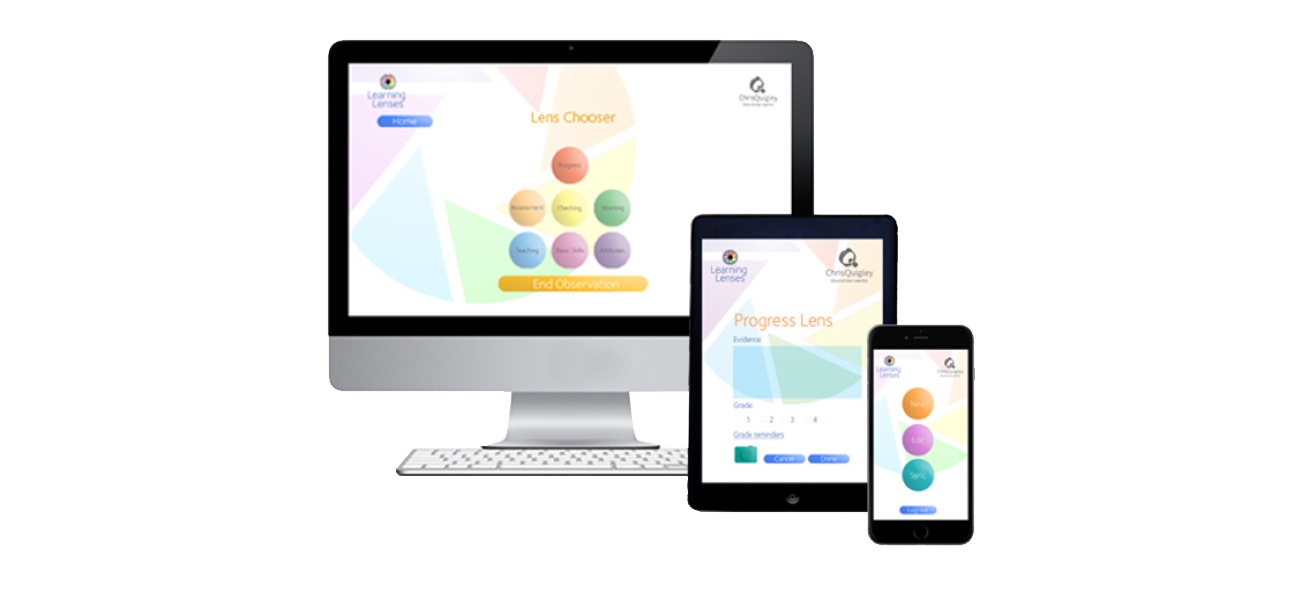 ---
What you get:
Seven 'lenses' to focus your observations
Pre-loaded with England's Ofsted criteria
Option to change to your own criteria with up to 10 grades – ideal for schools outside England
Image capture – ideal for photographs of students' work, marking or presentation evidence
Free iOs app.
The website allows you to sync all of your observations and produce powerful reports including:
Teacher performance over time with a summary of strengths and weaknesses (ideal for follow up observations)
School strengths and weaknesses (showing patterns of strengths and weaknesses in each of the observation lessons)
Customised reports (to help summarise your findings for the Quality of Teaching)
Unlimited observations (the app itself will not store observations)
Click here to sign up for a free 7 day trial.
This is a one off purchase and your access code will be posted out to you.
Want to book some training for your school around this product?  The following courses link to this product:
For orders within the UK, a standard 4-5 working day postage and packaging is £3.90 per order. We can send publications by next working day delivery if requested for £15.00 per order, if ordered by 2pm.
For orders outside the UK, postage and packaging is chargeable, and the cost will be confirmed following an enquiry being submitted.
*Applies to products currently in stock.
---
Alternative contact/buying methods:
FAX: 01207 272 048
Email: admin@chrisquigley.co.uk
Postal Address: Chris Quigley Education Sandy View Buildings Front Street Burnopfield Newcastle upon Tyne NE16 6PU
---