Key Skills in the Early Years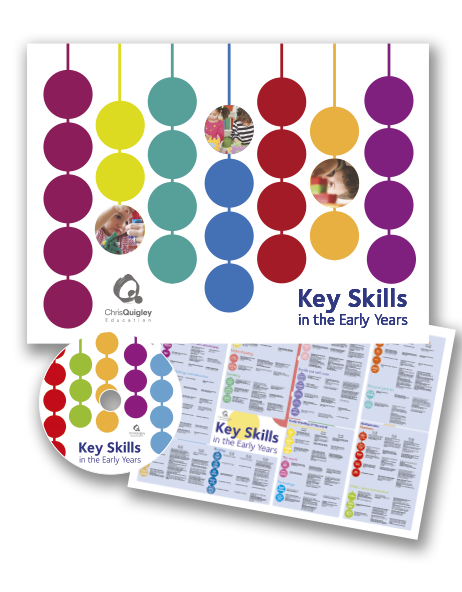 ---
Book, Poster & CD
A user friendly and simple guide to help those working in the Early Years to plan for and track children's development in the Key Skills required for progress towards the Early Learning Goals. Three stages of development help the user to track progression: 22-36 months, 30-50 months and 40-60+ months.
A poster is also provided, which may be used within the Early Years setting, to help focus assessment on the Key Skills. This publication is based on the current Early Years framework.
A CD is included which contains a Key Skills overview grid, printable versions of the 7 Key Skill areas, assessment sheets to track children's development and observation slips.
Click here to view sample pages.
Want to book some training for your school around this product?  The following courses link to this product:
For orders within the UK, a standard 4-5 working day postage and packaging is £3.90 per order. We can send publications by next working day delivery if requested for £15.00 per order, if ordered by 2pm.
For orders outside the UK, postage and packaging is chargeable, and the cost will be confirmed following an enquiry being submitted.
*Applies to products currently in stock.
---
Alternative contact/buying methods:
Email: info@chrisquigley.co.uk
Postal Address: Chris Quigley Education Sandy View Buildings Front Street Burnopfield Newcastle upon Tyne NE16 6PU
---