Awesome Art – Cross-curricular themes to plan for depth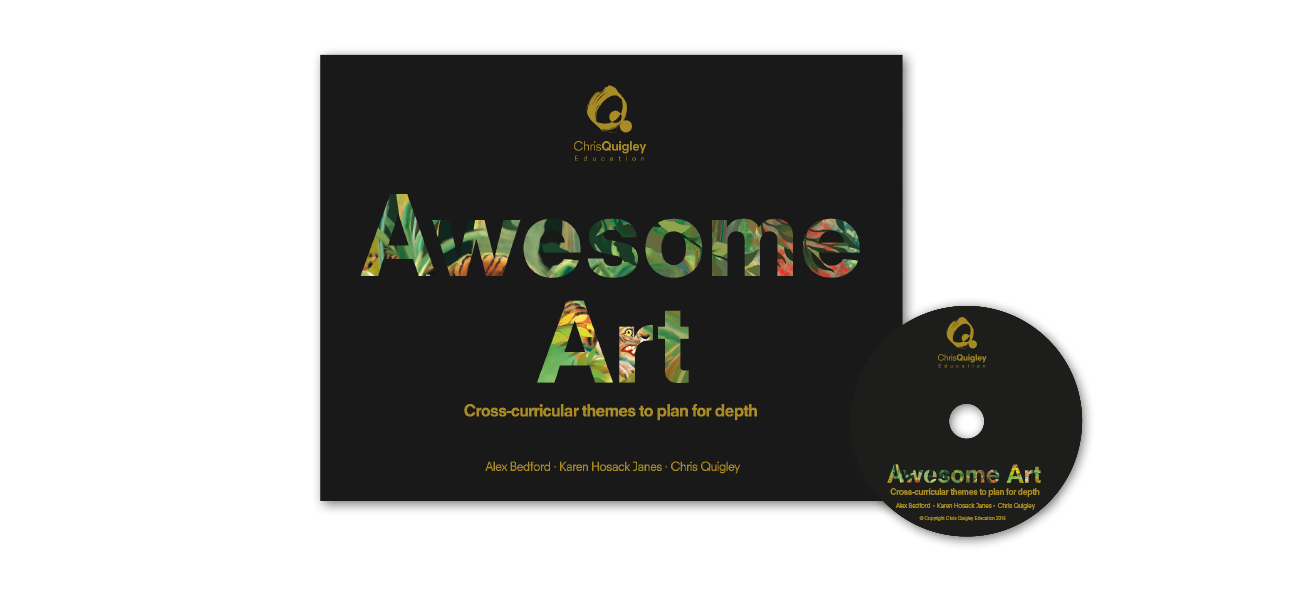 ---
Awesome Art is our brand new creation that uses artworks as the inspiration for exciting and inspiring cross-curricular themes.
It contains hundreds of carefully designed activities to develop pupil depth of learning using our unique B.A.D. cognitive domain progression framework.
As well as giving inspiring activities in Milestone 1 (Year's 1 and 2), Milestone 2 (Year's 3 and 4) and Milestone 3 (Year's 5 and 6) of the Essentials Curriculum, it is also your very own art expert: child friendly background notes give you a detailed insight into the context of the artworks and the lives of the artists; a wide range of styles, cultures and time periods are covered, giving you a capsule 'history of art'.
The Learning Maps also provide templates for pupils to explore the artworks in depth. They provoke thought and allow pupils to think far beyond what is taught.
Click here to view sample pages.
Click here to view Cultural Education, a guide for Governors by Arts Council England, sent to all Governors for 2016.
Click here to view an article on the importance of the arts in schools.
Click here to view the thoughts and examples of work from Catsfield CEP School.
Click here to view the thoughts and examples of work from Park Mead Primary School.
Want to book some training for your school around this product?  The following courses link to this product:
Cross Curricular Connections for Depth & Mastery – Using Art Across the Curriculum to Provoke Learning
Please select the Buy Now button to order.
For orders within the UK, a standard 4-5 working day postage and packaging is £3.90 per order. We can send publications by next working day delivery if requested for £15.00 per order, if ordered by 2pm.
For orders outside the UK, postage and packaging is chargeable, and the cost will be confirmed following an enquiry being submitted.
*Applies to products currently in stock.
See below to watch Alex explain what is so Awesome about Art.
---
Alternative contact/buying methods:
FAX: 01207 272 048
Email: admin@chrisquigley.co.uk
Postal Address: Chris Quigley Education Sandy View Buildings Front Street Burnopfield Newcastle upon Tyne NE16 6PU
---