Alex has recently been working with our friends at the British College of Brazil, an amazing new, all through school in the vibrant South American city of Sao Paulo.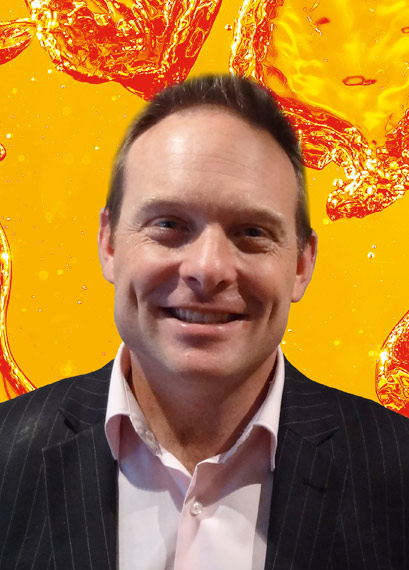 Alex worked with a wide range of staff from the two school sites, including Senior and Middle leaders, Subject Leaders, local teachers, international teachers and teaching support staff.
His focus was to align the curriculum with the school's aspirational values. This meant exploring the new National Curriculum from the Early Years and through Key Stage 1, beyond Key Stage 2 and into Key Stage 3. Having high quality resources, such the Chris Quigley Education Essentials Curriculum and the Online Curriculum Planner, meant that each session was productive and engaging. No time was wasted in planning for an aspirational curriculum focusing on depth and mastery.
'We used four clear steps to build the curriculum around the drivers of the school:
Identify coverage and map opportunities
Plan for engagement and learning
Define expectations
Plan for value through depth and understanding.'
Alex was commissioned to work directly with Senior and Middle Leaders around Learning Observations, so he used our innovative Learning Lenses to evaluate the quality of teaching. He then spent time focusing on Successful Subject Leadership for Depth and Mastery with specific staff.
Alex worked with all staff exploring Teaching for Success. He made these sessions practical to ensure that provision for personal development was planned, visible and much more than 'wall paper'.
'We used the Secrets of Success to focus on what children in this school need and how to be successful learners and young people', said Alex.

'I've never been to Brazil before. Stuart and his team were exceptional with the time they gave, both professionally and socially, to make me feel very welcome. This time and attention wasn't bespoke for me though, it was the high standards of care that the British College of Brazil offers to all staff.'
Despite being winter, it was hot. Alex was fortunate to visit Santos with the staff and experience Brazilian beach life!
'It has been an honour to work with the highly skilled school leaders and staff from the British College of Brazil. The children and young people at the school have many great opportunities.'
Forest Schools take on a whole new meaning when you have a jungle environment with primates and beautiful birds here too!
Headmaster, Stuart Young said, 'It was great for our leaders to have separate sessions on learning observations. I wish we had more time!! We will use Chris Quigley Education again in the future.'
BTW: we know the picture is not Sao Paulo, but its a really cool shot anyway!
How 'designed' is your curriculum?
Continuous Provision in Years 1 to 6
How long do you spend preparing for inspection?